Skin enhancing injectables have been rising in popularity over the past years, and are now one of the most requested cosmetic treatments. Many skin enhancing injectables, like Botox, were greeted with a little hesitation at first, but as their reputation grows and the results and techniques improve – as does the popularity of cosmetic injectables. The results are amazing, and it's not hard to see why these procedures are gaining more and more popularity.
So what skin enhancing injectables are out there, and which is the right one for you? The first thing to do is to think about the results you want to see. Are you looking for a youthful glow, reduced wrinkles, or a fuller face?
Cheek Enhancement
Dermal Fillers are used as our first choice for cheek augmentation, and can give you the fuller or more pronounced cheek bones you're after. They can alter the profile or shape of your face, leaving you looking more youthful or balanced. Dermal fillers can offer a long duration of effectiveness (meaning you see longer lasting results) and hyaluronic acid based filler can also easily be dissolved by Hyaluronidase too – meaning they can be removed if needed, and giving you peace of mind.
Our Dermal filler treatments are made up of a synthetic biodegradable hyaluronic acid that is identical to our own natural HA produced in our bodies. It can help to rejuvenate the skin, as well as giving you the shape or fullness you desire too. Overall, it's a wonderful treatment for reducing wrinkles, fading lines, reversing any loss of volume, and rehydrating skin tissue.
Under-eye Fillers
This delicate and precise treatment involves careful injection of filler into the tear trough of your eye. Once injected, it is gently massaged into the surrounding areas (usually sunken bags or under eyes) to help make the target area smoother, more youthful and firmer.
It's a simple treatment that can drastically change the appearance of someone's face, giving them a fresher, more awake and youthful appearance. The eyes are the window to the soul – and this filler makes your eyes shine bright. If you've had years of sleepless nights, this is a procedure that can help reverse those signs of exhaustion.
The filler used for this treatment is similar to the filler used in your cheeks, and contain hyaluronic acid, which is beneficial for the skin quality and texture.
Botox
Botox has been around for years, and is one of the safest and most popular skin-enhancing injectables. Botox treatment can help reduce fine lines and wrinkles, and can provide you with a smoother and more youthful skin texture.
The ingredients in Botox contain a purified protein, which works to stop muscle contraction. Botox injections can also have the added benefits of reducing sweating and reducing migraine pain – something many Botox patients notice after having their treatments.
The question as to whether this skin enhancing injectables are worth it? We believe they are. Skin enhancing injectables can improve your skin's appearance and texture – but mainly, they can improve your confidence.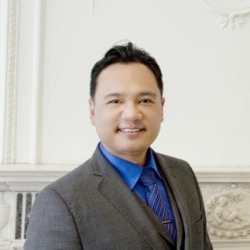 Latest posts by Dr. Chia Tan
(see all)