Having plastic surgery or little tweaks here and there is not a taboo subject for celebrities to talk about anymore. In fact, many are quite open about it! It's the norm for celebrities to do whatever they can to slow or stop the ageing process, but you may have noticed your friends and colleagues partaking in cosmetic procedures too. If you see someone over 35 who doesn't have any frown lines or crows feet — or they've stopped ageing altogether — most likely they've had Botox or dermal fillers. It can make natural ageing very difficult to do in modern society when celebrities and friends are getting enhancements that slow the ageing process. 
But there does come a point where people have gone too far or no longer look like themselves. Today we share some of your favourite celebrities' "before and after" photos, showing how they have defied ageing with cosmetic procedures. We will leave it up to you to decide if it's a good thing to try to defy the laws of gravity and ageing. We believe that everyone has the right to do whatever they want with their face. If a cosmetic procedure feels good to someone and gives them confidence, we are happy to help them achieve the look they desire with non-invasive treatments at our clinic. 
Famous Celebrities Before and After Surgery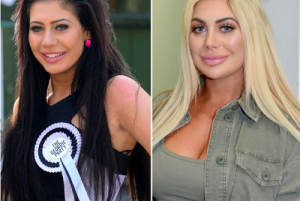 Chloe Ferry
Many reality television stars are open about their cosmetic and plastic surgery procedures. Chloe Ferry is one who is very open about a whole host of things she's had done — veneers and teeth whitening, boob uplift, Botox and dermal fillers in her cheeks and lips. She changes her hair whenever the mood strikes her, but we don't recommend that people in their 20s get so many procedures.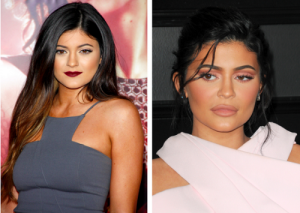 Kylie Jenner
Kylie is probably one of the most famous celebrities known for her plastic surgery overhaul. She looks like a different person, showing that like a chameleon, you can transform your looks however you please. Kylie has said before that she has never gone under the knife, but we aren't so sure. She's most notable for her plumped-up lips and curvaceous figure.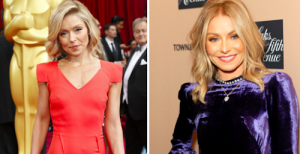 Kelly Ripa
This soap star turned talk show host admits to having Botox because her co-host Michael Strahan said to her, "You look like you're angry." If your facial expressions cause you to look upset all the time, Kelly Ripa said, "Then it's time to get Botox." Since it has the added benefit of preventing new lines from forming, Botox is one of the most popular cosmetic procedures for slowing the formation of new lines and wrinkles.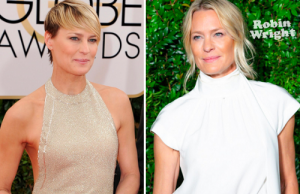 Robin Wright
You would never have guessed that Robin Wright is 54! This ageless beauty loves Botox and tries to get just a little sprinkle around the entire face, so she doesn't have a frozen, expressionless look. This is the best way to use Botox and fillers.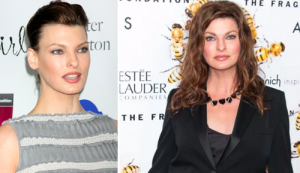 Linda Evangelista
It's not uncommon for models — just like actors — to use fillers and Botox to slow the ageing process. Linda Evangelista was the face of many brands and graced the pages and covers of over 700 magazines in her heyday. She admits to being one of the first people to be open about having Botox, even though her mother encouraged her to keep quiet.  
You may have read stories that many celebrities are moving away from fillers and Botox after years of using them in excess. If you do want to try injectables, you must have a doctor with a light touch who isn't going to take away all your expressions. 
Would you like an anti-ageing boost with hyaluronic acid dermal fillers or Botox to feel more confident? Book a free no-obligation consultation with our aesthetic treatment experts. We offer the best Botox, facial treatments and dermal fillers in London to meet all your needs.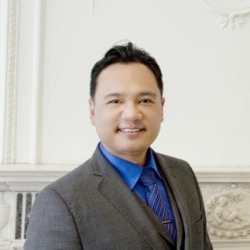 Latest posts by Dr. Chia Tan
(see all)