Problems in the bedroom can be a difficult topic for men and women alike, but there is one very common male condition which is still considered taboo. The majority of men will suffer from erectile dysfunction at some point in their lives, and it's more common in men over the age of 40. In short, it is a type of sexual dysfunction, involving an inability to maintain an erection during sexual activity. 
It has a significant impact on the quality of life for patients and their partners. A large UK study of men between 18-75 showed a rate of 39% for lifetime ED. That means more than 1 in 17 men in the UK are suffering from erectile dysfunction.
It's often a taboo topic, as both men and women often feel it is an embarrassing issue that they may be to blame for. More important than the physical disappointment at the time, is the psychological consequence it can have, as erectile dysfunction can be tied down to low self-esteem, low self-image and deeper routed relationship difficulties.  
There are many reasons why someone may find it difficult to achieve or maintain an erection, and you don't have to suffer in silence.
Erectile dysfunction can happen now and again, or it can be a constant worry for some. Find out what could be behind the issue and how to get your sex life back on track.
The causes of Erectile Dysfunction
Physiological causes:
Penile erection is a result of two mechanisms: the psychogenic erection, which is achieved by erotic or emotional stimuli, and the reflex erection, which is achieved by directly touching the penile shaft. There are many different reasons why a man can struggle to maintain erection – some are physical and some are psychological.
A simple way to understand whether the issues are physical or psychological is to determine if you have ever, or do ever have an erection – if not, the problem is more likely to be physiological. If the answer is yes (albeit just sometimes or very rarely), then the problem could be physiological or psychological. 
Lifestyle factors can play a role in ED – smoking, drinking too much alcohol, drug side effects or being overweight could be a contributing factor. 
There are also many organic causes of impotence, such as diabetes, trauma from surgery and cardiovascular disease. 
Erection problems could be a side effect of prescribed medication – if you think this may be the case then you can discuss the unwanted side effects with your GP and they may switch your medication. Other physical causes include not making enough testosterone (hormone problems) high blood pressure, high cholesterol and the narrowing of the blood vessels in the penis.
Psychological causes:
As well as physical issues that can lead to ED, emotional issues can also be the cause of impotence and other sexual health problems. Psychological causes of erectile dysfunction include stress, depression and anxiety. Erection or penetration can often fail due to thoughts and feelings rather than physical difficulty. Although it's less frequent, it is something that can be helped through various ways of support. 
Erectile dysfunction is often the first sign that a man has an underlying condition such as high blood pressure, hormone imbalance or depression. It can then be an ongoing cycle, as not being able to perform well in the bedroom can make certain conditions worse. That's why you shouldn't be ashamed to seek help and treatment.
Treating Erectile Dysfunction
There are many different types of treatments available, but first it's important to establish the main reason behind the impotence. A professional clinic can conduct hormone tests to see whether you may benefit from hormone replacement medication. If another physical cause is found you may need to take medication to lower blood pressure or cholesterol.
Lifestyle:
For lifestyle factors, improving day-to-day activity including exercise, a healthy diet and smoking could dramatically improve your general health and ED issues. Exercise during midlife, such as aerobic exercise, is particularly effective for preventing ED amongst improving a lot of other things. 
Psychological:
For psychological issues, it would be advised to speak to a professional who can support and alleviate the underlying issues. Our experts are always on hand for a discreet discussion to improve your sexual health.
Treatments:
By understanding the probable causes, a sexual health clinic can recommend the best form of treatment. When there is no hormonal cause found, patients receive a comprehensive management plan with non-hormonal treatment options. By the end of the consultation you get the most suitable method to restore your virility. Medication to treat erectile dysfunction includes oral tablets, injections and intra-urethal applications. Some of these medications can be combined to enhance the synergistic effect. 
Although you can find many alternative medicines online, such as 'natural' sexual enhancement products and 'herbal viagra', you should never self-medicate erectile dysfunction and buy treatments over the internet. Non-pharmaceutical grade drugs manufactured by underground factory can have a lot of impurities with dubious dosage, causing harm to your health.
If you would like to discreetly discuss your sexual problems and improve your intimate relationships, book an appointment at Harley Street MD today.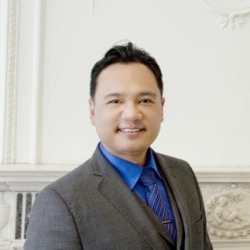 Latest posts by Dr. Chia Tan
(see all)