As a man, you might think you know what testosterone is. However, you might not realise all of the crucial purposes served by this hormone, despite how strongly associated it is in the public mind with sex drive and muscle-building. You might also fail to understand how to boost your testosterone.
This would be understandable, as there is sadly much 'pseudoscience' online about what works to increase testosterone and how you would benefit if you did. However, you could be intrigued to see how recent studies have investigated a potential link between testosterone and vitamin D.
Why a Lack of Testosterone is a Problem?
Testosterone is crucial in the body for helping to preserve muscle mass and sexual function, as you may have already believed. However, this hormone also strongly influences bone health and helps to keep your body producing red blood cells.
Given all of these functions of testosterone, it shouldn't surprise you to learn that insufficient testosterone can cause various problems. It could, for example, adversely affect a man's sex drive and put him at risk of erectile dysfunction, osteoporosis, depression and reduced muscle mass. 
Vitamin D: A Remedy for Testosterone Deficiency?
In 2015, a study published in the Asian Journal of Andrology revealed a correlation between testosterone deficiency and vitamin D deficiency in Korean men.
In studying 652 Korean men aged over 40, the researchers noticed that those with vitamin D levels under 20ng/ml were 2.65 times more likely to also be deficient in testosterone.
"The higher level of vitamin D was associated with higher total testosterone and free testosterone levels in Korean men," the researchers remarked, adding: "These associations persisted after adjusting for age, season, body composition, chronic disease, alcohol use, smoking and exercise."
The theory of a link between vitamin D and testosterone level has been given credibility by research elsewhere, including an analysis of blood samples from 824 men. 
How can you get more vitamin D?
If you are experiencing various symptoms of testosterone deficiency and suspect that a lack of vitamin D could be the culprit, how can you increase your intake of vitamin D? You could spend more time outdoors, as your body makes vitamin D due to sunlight directly reaching your skin.
However, as sunlight is ­often in short supply in the UK, you could alternatively source more vitamin D from dairy products or vitamin supplements. If you still see signs that you could be suffering from testosterone deficiency, you could book an appointment with us at Harley Street MD.
At our Central London location, we can screen for testosterone deficiency syndrome and enable you to benefit from the best testosterone replacement therapy on offer. We even offer a same-day service if you will be visiting us from far away. You can call us on 020 8127 8840 to book your appointment.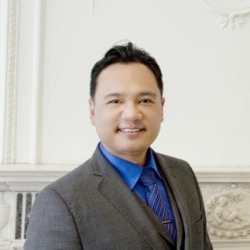 Latest posts by Dr. Chia Tan
(see all)