Korean beauty is becoming increasingly popular in the UK and is changing the way we approach skincare. With innovative products, a detailed regime and some unusual ingredients, we take a closer look at this beauty trend.
What Is the Korean Beauty Aesthetic?
Korean beauty goes through various trends like any craze, but one aesthetic always in style is "glass skin". This trend is the glossy, dewy look associated with Korean beauty and offers a pared back, minimalist style. The result may be minimalist, but the regime to achieve it is anything but! Instead, Korean beauty doubles up on lots of the usual skincare steps, like double cleansing and double moisturising.
Dedicated Korean beauty fans follow a comprehensive 10 step regime to achieve a glowing complexion. This beauty trend is all about enhancing natural beauty, so even a Korean makeup look is more about showcasing the natural features instead of heavily making up the face. That's why having a flawless base is the starting point for any Korean beauty aesthetic.
Hydration Is Key to Korean Beauty
Hydrating the skin is the best way to achieve plump, fuller-looking skin. Hydration adds volume to your skin, which can help combat ageing signs like fine lines and wrinkles. In addition, hydrating the skin can help to fill out these lines, giving a more youthful result. 
Korean beauty fans use a combination of essences, serums and multiple moisturisers to achieve a hydrated complexion. But what if your skin needs an extra boost of hydration? Moisturiser alone may not achieve the results you want, so you may want to supercharge your skincare with Skin Hydration Therapy.
This type of therapy is also ideal if you see positive results on your face but want your neck, decolletage and hands to match the same hydration levels. Skin hydration can refresh the appearance of the skin in these areas, reversing the signs of ageing and giving a more flawless complexion as a result.
Sun Protection Is Always in Style
One major factor that helps achieve a more youthful complexion is sun protection. Korean skincare companies have some of the most effective sunscreens available and advocate that sun protection be the final step in any skincare routine.
Many people avoid putting sunscreen on their face for fear of oiliness or breakouts, thinking only of the thick, chalky suntan lotions that barely sink in. We can help you with a Sun Protection System that not only provides maximum protection but does so without compromising your skin. These Heliocare products are tailored to different skin types and complaints so that you can opt for oil-free or non-sticky sun protection. In addition, these products elevate your skin routine, without the risk of breakouts.
How Korean Beauty Combats Blemishes
Korean beauty skincare companies have thought of almost everything, with solutions to most skincare complaints. Whether it's innovative new cleansing formulas or reactive pimple patches and sheet masks, Korean skincare can help combat blemishes quickly. 
These types of treatments are being  put to the test as we see an increase in "maskne" complaints. More people are suffering from problem skin because of the need to wear masks over the last year. The Korean beauty trend really caters to everyone and many products are available to tackle blemishes and the root cause of problem areas. 
Stubborn acne can be tougher to eradicate, but we can help you get a handle on acne-prone skin whether it's been a long term issue or recent acne caused by mask-wearing. For breakouts that don't seem to budge with a thorough skincare regime, chemical peels and other dermatology treatments can help to bring your complexion back to a blank canvas. Once you dial back the extent of acne, it can be easier to start fresh with your good skincare habits.
Find out how you can achieve a glowing complexion by booking a free consultation with our skincare experts. We offer an extensive range of facial treatments to help you achieve flawless results.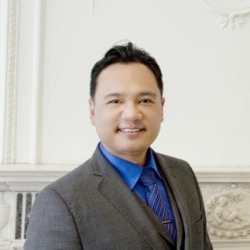 Latest posts by Dr. Chia Tan
(see all)