Now that we are full-on into the new year, have you kept your new year's resolutions around health and wellness? You might have gone with the typical "I want to lose weight", but are having a hard time sticking to a new routine. When February rolls around, you'll notice the gym thins out because half those people slogging away in January have failed to keep their resolutions. Changing your lifestyle to a healthier one is always a good thing, but it's not always easy! When you need a little help to lose that last bit of stubborn fat, there are some innovative ways to lose weight without surgery or a struggle. Today we will share some great options for weight loss we offer at our clinic in London.
Introducing the Newest Ways to Lose Unwanted Fat
It's common for both women and men to have one area on their bodies where fat likes to accumulate because of genetics. It could be around the mid-section, buttocks or thighs, or maybe you have some unwanted fat under your chin. These stubborn areas are always the last to go when trying to lose weight with diet and exercise. So you might want to consider the options below to help you shed that last bit of weight.
Saxenda Weight Loss Injections
We offer medical weight loss treatments at our clinic to help clients who are struggling to lose weight no matter what they try. Saxenda is an FDA and MHRA-approved medicine that helps regulate your appetite — so it's great for those people who have struggled most of their life with their weight and have overeating problems. Saxenda can make you feel full faster, and prolong the sensation of satiety to help you not overeat. If you want to try Saxenda, set up a free consultation and we can see if it's the right treatment for you. We'll guide you on how to self-administer the injections and we set monthly follow-up appointments for the first three months to track your progress. When Saxenda accompanies a healthy meal plan and an active lifestyle, more people keep the weight off for good. With every drug, there are risks and side effects, but we will discuss your options when you come into the office.
Aqualyx and 3D LIPO Ultrasound Cavitation
Are you wanting to reduce fat in certain areas of your body quickly without surgery or slugging for hours on the treadmill? Then an Aqualyx fat dissolving injection followed by state-of-the-art 3D LIPO Ultrasound Cavitation could be the perfect solution. It might sound scary, but fat dissolving injections like Aqualyx are more popular than ever and are totally safe.
The way Aqualyx works is simple — it's injected into the adipose tissue under the skin and dissolves the fat cells. This fatty stuff then leaves the body naturally through the lymphatic system. Your chosen area — and how stubborn the fat is — will determine how many sessions you need. The treatment will be repeated, typically between two to five times, depending on the thickness of the fatty layer. We include the ultrasound cavitation treatment at no extra charge to tighten, reshape and tone the skin. There is no pain during this procedure. Come in for your free consultation to go over your wants and needs.
Why Are These Non-surgical Treatments so Popular?
With today's busy workload and mounting family obligations, many people don't have the time or resources to devote to hitting the gym. You may find it had to make time to prepare healthy meals for your family, or maybe you've struggled with your weight all your life because of genetics. Whatever reasons you have for wanting to lose weight, these new technologies are great options with little to no downtime. These treatments are very exciting for people who want to change their appearance and lose weight without surgery. Our procedures are government-approved, safe and used with thousands of clients each year.
We look forward to discussing non-surgical weight-loss options for you to achieve the best you can be in 2020.
Do you want to get a weight-loss treatment in 2020? Book a free no-obligation consultation with our aesthetic treatment experts. We offer the best weight-loss treatments like Aqualyx and more to meet all your needs.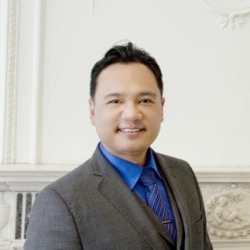 Latest posts by Dr. Chia Tan
(see all)