Summer is the season for embracing natural makeup looks and changing up your regime. The summer months are an excellent opportunity to let your natural beauty take centre stage, using a lighter touch with makeup. Wearing less makeup in summer is great for allowing your skin to breathe when it's hot and won't melt.
If you get a sun-kissed glow in summer, you may feel less inclined to reach for foundation or bronzer. Perhaps you get a smattering of freckles that you want to showcase, and maybe you feel like your skin is better when it's had some sun. 
The Trendspotter noted the key to a natural makeup look is a flawless canvas, so we've pulled together some natural makeup pointers.
Get The Perfect Base
Sometimes people are reluctant to scale back their face makeup because they are so used to trying to conceal their natural complexion. However, too much base can have the opposite of the desired effect, as a heavy foundation can age you instead of giving a glowing, flawless base. 
Natural makeup looks are all about a scaled-back regime, so start as you mean to go on and pare back your base layer just as you also pare back eye makeup and lip looks. If you're reluctant to go wholly baseless, a primer and concealer is a great combination for a little help without overdoing it. If you have concerns about the condition of your skin, there are plenty of things you can do to achieve a great base before going foundation-free. 
An uneven skin tone and complexion can be caused by a buildup of dead skin cells and pigmentation or sun damage. A chemical peel can help to remove this top layer, revealing the new and healthy skin underneath. This rejuvenated complexion can help reduce and even eliminate the need for concealer and full foundation. 
Don't Forget to Hydrate! 
Staying hydrated in the summer isn't just about upping your water intake. Skin hydration is an excellent way to combat dull, dry skin not just on the face but also on the neck, decolletage and hands. 
Many natural makeup looks focus on the skin itself, so having a healthy glow is a great jumping-off point. Skin hydration therapy uses Hyaluronic Acid (HA) to rejuvenate the skin, giving a plumper, more youthful result. 
Heavy makeup can sometimes crease, especially around the eye area. Makeup can make fine lines look deeper, which is the last thing you want to achieve! Fortunately, skin hydration can help to soften fine lines and wrinkles thanks to the ability of HA to retain moisture
Ditch the Makeup Tricks
Recent makeup trends lean more so towards illusion than simply highlighting your features. Commonly makeup tricks are used to enhance the size and shape of the face and features, like overlining lips, severe contouring of the nose and cheekbones, and creating the illusion of a different face shape. 
When embracing lighter, more natural makeup looks, it's not so easy to hide behind clever tricks. Why not liberate yourself from carving out your face on a daily basis by making some more long-lasting changes? 
In the same way that people opt for semi-permanent brow solutions to avoid drawing on their eyebrows every day, you could take the plunge with some non-surgical treatments that save you time in the morning. Our lip enhancement treatment is a great way to get fuller lips without overlining each morning and topping up your pout throughout the day. 
Natural makeup looks are especially beneficial in summer because a full face of makeup can make your face sweat at the warmest time of year. Not only will a more natural makeup look reduce the chance of perspiration on your face, but it also reduces the amount of time you spend on beautifying.
Find out how you can achieve the perfect complexion for natural makeup looks by booking your free consultation with our skincare experts. We offer an extensive range of facial treatments to help you achieve flawless results.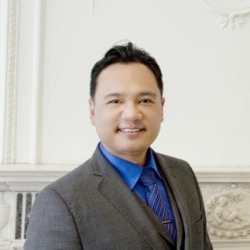 Latest posts by Dr. Chia Tan
(see all)