The list of celebrities who have openly had cosmetic enhancement in the form of a hair transplant is growing – Wayne Rooney, Calum Best and Jake Quickenden have all gone to extreme lengths to grow their hair (excuse the pun). This type of cosmetic surgery is expensive and can be very painful, yet men in the spotlight are happy to take extreme measures to treat male pattern baldness.
Hair loss or a receding hairline can have a negative effect on self-confidence. However hair transplant surgery isn't the only option and it's advised that you try other treatment methods before going under the knife. Here are the pros and cons of a hair transplant to help you decide whether it's worth the hefty investment.
Pros of a Hair Transplant
Once a patient is fully recovered and the full results can be seen (which is up to 18 months) the aesthetic change provides lasting, quality results. Because real hair is transplanted into the follicles where hair had stopped growing, it remains intact for a long time and looks completely natural. During a hair transplant, the recipient is also the donor (hair is moved from the back of the head to the front) so a natural look is guaranteed.
Thicker hair can result in a more youthful look which can restore confidence and self-esteem. A hair transplant is not a quick procedure with instant results, however the results and longlasting as the hair will continue to grow back for its entire lifecycle. If you choose to have a hair transplant you shouldn't have to pay for any other hair loss treatment down the line.
Cons of a Hair Transplant
There are a number of risks to consider before undertaking hair transplant surgery. It is a complex procedure which involves follicular unit extraction and transplantation. Tiny skin grafts including a couple of hairs are removed from elsewhere on the head and inserted into incisions in the scalp. It's a possibility that this could leave scarring at the insertion sites, although these are usually too small to notice.
Additionally, the surgery comes with risks such as infection, nerve damage and haemorrhaging. Remember this is an operation and surgery always involves risk. The main disadvantage which puts off many hair loss sufferers is the cost – a transplant can cost up to £30,000 depending on the work needed.
Alternative options
There are other hair loss treatments to explore which are constantly evolving. There are ways to try and stimulate the natural growth of hair before opting for surgery. Platelet rich plasma therapy can be sued to stimulate the skin on the scalp and encourage the hair growth process. This has a shorter recovery time and results still last for a long time as the hair continues to grow.
Speak to us today if you're concerned about hair loss, to discuss your options.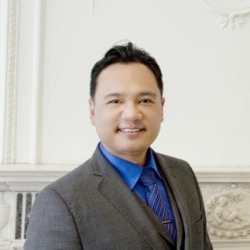 Dr. Chia Tan is a UK trained medical doctor that specialises in cosmetic and aesthetic medicine and testosterone replacement therapy. He is qualified as a medical doctor since 2003 and has since trained extensively. He has been featured in several leading magazines as well as invited to appear on TV to discuss aesthetic medicine and the latest cosmetic procedures.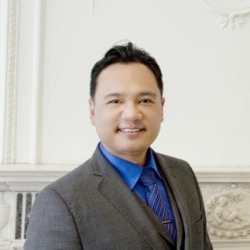 Latest posts by Dr. Chia Tan (see all)