Many apps let you alter your face and use filters to improve the way you look, but we aren't covering this kind of apps today. Not that there is anything wrong with using filters. Everyone does it. But in this blog, we share our top beauty and skincare apps that help you let your natural beauty shine with better skincare or to find new makeup looks and products that suit your features before buying. 
Best Beauty Apps to Find Skincare Products
If you're the type of person who likes to know what kind of ingredients go into your beauty products and want to stay away from certain harmful and potentially toxic ingredients, the first two apps below fit the bill.
Revamp Your Skincare with Think Dirty
Think Dirty is a popular app for those skincare geeks who want to make their products next level and non-toxic. All you have to do is scan the barcode of your favourite products to see where they fall on the "Dirty Meter" — a system they've created that gives a rating and information on ingredients and their health impact. If you find out the products you use are less than great, you can shop for new items right in the app. It has other cool features, like a monthly subscription box, that anyone crazy about non-toxic beauty products and makeup should have. 
Meet Your Beauty Matchmaker
In the same vein as Think Dirty, the Good Face app is more focused on skincare products alone, what the special ingredients mean and what kind of products would be best for your skin type and needs. This app also helps to identify toxic ingredients and lets you build a personalised skincare routine that is best for your skin and budget. The Good Face team has analysed 80 thousand ingredients for the skin, and you can buy products best for you inside the app for convenience. 
Protect Your Skin from UV Rays
One of the best ways to have healthy, happy skin is to protect it against the sun's harsh UV rays. The app UVLens shows you the forecast for the day and how likely you are to burn. Then you can plan when to be outside if the UV rays are the worst and know how often to apply sunscreen if you do have to be outside. It's great for summer and holidays. 
Best Beauty Apps to Try on Different Makeup Looks
If you are obsessed with makeup but would rather see how it looks on before you buy, these two apps below will help you do just that. 
YouCam Makeup
With the pandemic, we have the challenge of having to wear a mask indoors and not being able to sample makeup at the shops. This has turned buying makeup into a nightmare experience. The YouCam Makeup app lets you take a selfie, then do a real-time virtual makeover. You can even try different hairstyles and accessories. There is also a skin diary that will analyse how your skin is doing over time. 
Makeup Plus
Makeup Plus is another solid makeover app that lets you avoid the shops altogether and try on popular makeup looks from the comfort of your home. Find new makeup looks that suit your face and explore more colourful makeup options before you spend the money on something you may not like when you get home. 
Do you need help finding the best skincare products or want to try a facial treatment? Book a free no-obligation consultation with our aesthetic treatment experts. We offer the best facial treatments in London to meet all your needs.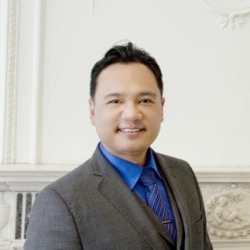 Latest posts by Dr. Chia Tan
(see all)