If you found your way to our website, you are probably looking for a UK cosmetic clinic and want to explore the non-surgical options we have for cosmetic procedures. Whether you are looking to try Botox or dermal fillers for the first time, need help choosing the right non-invasive anti-ageing treatments, want to get fat removal injections or need help with hair loss, our cosmetic clinic is happy to discuss your needs and answer your questions. You might be wondering how to choose from the many cosmetic clinics out there. We share our top tips for choosing the right cosmetic clinic in London so you can get the right bespoke treatment plan for your needs.
What Is a Cosmetic Clinic? 
As we discussed in our previous blog, there are two categories of cosmetic treatments: surgical and non-surgical. Cosmetic surgery is invasive and requires a trip to the hospital under the care of a board-certified surgeon. The other type of cosmetic procedures are those that do not require surgery and are considered minimally or non-invasive. 
There are three types of cosmetic clinics to choose from depending on whether you want cosmetic surgery or a non-surgical cosmetic procedure. 
1) Beauty Clinics:
These are salons and spas where you can get facials, peels, laser treatments, hair removal and other minor treatments performed by an aesthetician or aesthetic/dermal therapist. The qualifications needed to perform these procedures are government-mandated and require NVQ level 3 in Beauty Therapy.
2) Cosmetic Clinics:
These are clinics that can do the same as the above, but they also perform a wide range of cosmetic procedures like injectables, body contouring, hair loss treatments and more. A medical doctor is often required to perform these procedures, so the qualifications required are much higher. 
3) Cosmetic or Plastic Surgery Clinics:
While many of these clinics may offer the treatments mentioned above, they also offer cosmetic surgery like breast augmentation, facelifts, nose jobs, liposuction and more. The qualifications for a plastic surgeon are above and beyond that of a medical doctor with additional specialisations. 
At Harley Street MD, we are a cosmetic clinic run by UK trained medical doctor, Dr Chia Tan, who specialises in aesthetic and cosmetic medicine and testosterone replacement therapy. We fall in category two from the list above, as we do not offer any surgical procedures. So how do you choose the right cosmetic clinic? Read on for our tips. 
How to Choose the Right Cosmetic Clinic
There are many professional and highly-rated cosmetic clinics in London to choose from, so we understand that it might be hard to pick. When deciding to get cosmetic treatment, the first step always begins with research. You want to make sure you understand all there is to know about the procedure you want to have, but you also have to research the clinics. Today we share with you some top tips and what to consider when looking at the many clinics available. 
Free Initial Consultation
You should never have to pay for an initial consultation. The clinic will want to impress you from the beginning and get you in the door (or on the screen if your consultation is online thanks to COVID-19). Even if the first meeting is quick, this gives you a chance to ask questions and get a feel for the clinic and practitioner. Getting "good vibes" and feeling comfortable with the doctor is a big factor in choosing the right clinic. 
Certifications and Experience
Most cosmetic procedures require special training and certification. Look to see if the practitioner has a repertoire of medical knowledge and skills that are evident by a list of professional qualifications — i.e. the acronyms after their name. While your doctor must have certifications, you also want one that has many years of hands-on experience doing the type of procedure you want. For instance, it takes a lot of experience and finesse to perform injectables on the face. You can ask the clinic how long the staff has performed a particular treatment and how often. We specialise in injectables, so it's a procedure we do every single day!
Look at Reviews and Testimonials
While it is possible for a cosmetic clinic to have fake reviews, we think it's pretty obvious when a review or testimonial is genuine. You can find reviews on websites like Google and What Clinic. Word-of-mouth can help you narrow down the list of reputable clinics, so ask your friends and colleagues if they have any recommendations. Also, look at real client before and after photos as this is the best calling card a clinic has to offer. If the clinic can't show you photos from clients, turn and run the other way!
Professional and Welcoming Staff
A professional staff is very important to your experience as a client. But beyond that, the staff should be warm and welcoming so you feel comfortable. The clinic should be inviting, not stale and cold. The doctor's "bedside manner" will make all the difference — is the doctor-patient and helpful with your questions and concerns, or do they try to rush you into making a decision or out the door?  
Competitively Priced
We don't believe the price should be the determining factor when choosing a clinic. The offerings at a cosmetic clinic should be competitively priced and on par with the doctor's experience. While high prices aren't the mark of a superior clinic, if something seems too cheap to be true, it probably is. You get what you pay for so don't let discounted prices sway you if any of the elements listed above are not present.
If you are curious about our cosmetic procedures, book a FREE no-obligation consultation today, and we'll be happy to answer all your questions. We offer the best cosmetic treatments in London to meet all your needs.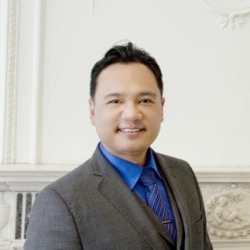 Latest posts by Dr. Chia Tan
(see all)