Naturally, when it comes to fat removal treatments, lots of people are wary. Scepticism is a perfectly normal reaction to something most know little about. There's a lot of information (some good, some dangerous) about fat removal treatments out there – but how can you sort the truth from the myths? When considering treatments to remove fat from the body, regardless of location, it is important to understand the facts about the procedure and its benefits before completely ruling it out.
If you've tried every diet on the shelves, eaten all sorts of things to shift that stubborn double chin, and are still finding no luck, do not give up hope yet! Surgery isn't your final and only option. Aqualyx is a non-surgical treatment which dissolves fat cells when injected into tissue under the skin.It's an extremely popular procedure in the UK, however its benefits have become clouded with a number of ridiculous myths. Here are just a few of some we have found. Don't be fooled!
Myth: Fat removal treatments are harmful
Much like our natural scepticism towards the unknown, many fear that fat removal treatments including Aqualyx will cause permanent damage to their bodies. The truth is in fact, that the Aqualyx treatment is made up of naturally occurring ingredients. Containing desoxycholic acid (DC) which is a secondary bile acid, and a number of plant-based compounds, Aqualyx is a safe and effective injection designed to work with your body to dissolve excess fat cells. Renowned aesthetic surgeon Professor Pasquale Motolese developed the Aqualyx injection, which has been awarded the CE mark, and meets the European Union health and safety standards.
Myth: Results aren't permanent
Although Aqualyx treatments do not require surgery, this does not mean that the procedure won't be as effective (i.e. with permanent effects). It does however remain true, that if a patient who has had fat removal treatments (and therefore has less fat cells in a particular area as a result) doesn't continue to lead a healthy and balanced lifestyle (which includes regular exercise), the fat cells that were not dissolved by the Aqualyx injections will begin to grow. It is therefore worth knowing that the removal of specific fat cells will be permanent, however the maintenance of less fat in these areas will be affected by diet and exercise, as usual. The same can be said for any weight loss surgery or treatment. 
Myth: Fat removal is a quick fix
Yes, the procedure itself can be done before your lunch hour ends. No, results aren't immediate. Let it be known that the Aqualyx fat removal treatment will not deliver instant results. All results will vary depending on the size and region of the fatty deposit you wish to deplete. Patients can receive up to eight treatments (each 3-4 weeks apart), however results will generally only start to show between 4-6 weeks after your final treatment.
Myth: Fat removal is for weight loss
It is true that treatments including Aqualyx are used to remove stubborn areas of fat, however, they are only used to remove fat cells in smaller, more isolated areas of the body. This includes the stomach, hip, knee and chin areas. If you are seeking to remove larger amounts of fat, or are looking to lose a significant amount of weight all over the body, non-surgical fat removal treatments are not for you.
Got any questions about our fat removal treatments? Get in touch today.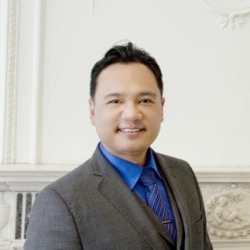 Dr. Chia Tan is a UK trained medical doctor that specialises in cosmetic and aesthetic medicine and testosterone replacement therapy. He is qualified as a medical doctor since 2003 and has since trained extensively. He has been featured in several leading magazines as well as invited to appear on TV to discuss aesthetic medicine and the latest cosmetic procedures.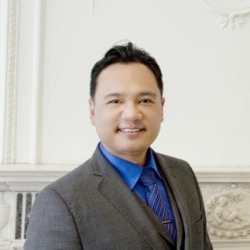 Latest posts by Dr. Chia Tan (see all)