Now that summer is on the horizon you may be wondering how to get a summer glow while also protecting your skin from harsh UV rays. It may be tempting to visit a tanning salon or lay outside in the sun for hours to work on your tan, but skin cancer is a very real danger you want to avoid. So how do you get a natural glow without harming your precious skin? We share our top beauty treatments and tips so you can get glowing, fresh skin just in time for the clothing layers to come off. 
Beauty Treatments for the Face and Body
Let's first start with beauty treatments for the face. As the skin is more delicate on your face than other parts of the body, you should take the most care to protect it. We have some great tips on protecting your skin during the summer months. But the treatments below can improve your skin from the inside out to give you the dewy glow you are after. You may think you can slack off on your skincare routine during warmer months since the weather isn't as harsh on your skin, but this isn't true. Your skincare routine may need to change slightly but don't ever neglect your skin.
Micro-Needling Facial
Unless you've been living under a rock, you've probably heard about micro-needling or microdermabrasion. A micro-needling facial is suitable for all skin types and is great for those people who have acne scarring, dark spots or skin pigmentation. If you have an uneven skin tone that you are self-conscious about, micro-needling will help smooth out skin and improve colouration. The treatment works to stimulate collagen and elastin production that is lost in the skin as we age and can repair skin damage. The procedure results in smoother, firmer, healthier and younger-looking skin. Get in touch with us if you want to learn more or give micro-needling a try. 
Face and Body Scrub
We recommend using scrubs to help keep your skin not only clean but also glowy. You'll need to choose a scrub that is right for your specific skin type and often, you need a different one for the face and body since the skin on your face is more delicate. If you are getting an airbrushed tan or giving self-tanner a try, you'll want to do a full-body scrub beforehand to remove dead skin cells. This will help the tanner go on more evenly as well. 
Fake Tanner is Your Friend
You may have noticed that your upper body tans or burns more easily in the summer months, while your bottom half doesn't seem to catch the sun. The reason for this is the body parts closer to the heart tan faster, leaving your legs pale as they are the furthest away from your heart. Also, the skin of the legs is thicker and has less melanin — the pigment in our skin that darkens when exposed to the sun. This means you need to up your SPF on your upper body and face as the skin is thinner and easily damaged by UV rays.
If you can't survive the summer without a tan, we recommend getting a self-tanner or seeing a professional who will make sure and apply a tanning product evenly all over the body. Stay away from tanning beds or frying in the sun for hours as having that summer tan is not worth permanently damaging your skin — or worse, getting skin cancer.  
When All Else Fails There's Makeup
You may have to change up your makeup just like you would your skincare routine in the summer. Grab a tinted SPF daily moisturiser that will help you looked sun-kissed and glowy without having to be exposed to the sun. Also, the right highlighter can do wonders for your look in the summer.
Would you like to improve your skin and restore its youthful appearance? Book a free no-obligation consultation with our aesthetic treatment experts. We offer the best facial treatments in London to meet all your needs.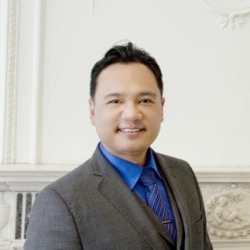 Latest posts by Dr. Chia Tan
(see all)