Many people seek aesthetic treatment to feel, in some way, better about themselves. Whether it's fixing an insecurity you've always had, or just improving how part of your body looks or feels – most people sign up for their treatments with the hope that it'll make them feel better about something.
What is an Aesthetic Treatment?
There are many treatments that fall under this category. Generally, an aesthetic treatment is an inclusive term for cosmetic procedures / treatments that improve or change your appearance such as wrinkles, skin elasticity, spots, excess fat, moles, cellulite, unwanted hair or skin discolouration. The treatments themselves could be botox injections, fillers, cavitation, fat freezing, laser hair removal, etc.
Aesthetic treatments aren't usually invasive, require minimal downtime, and usually cost under £1500.
But does an aesthetic treatment actually make you feel better?
It can help boost your confidence
Most people who have an aesthetic treatment find their confidence is instantly boosted afterwards. Having a treatment on an area of your body that you're insecure about or uncomfortable with feels great, as you feel like you're taking a step in the right direction towards improving or fixing the problem. This feeling can be freeing, and give you a boost of confidence going forwards. This confidence usually lasts for the long term as you'll find yourself relaxing more around people and worrying less about how you look.
It can help lessen insecurities
If you feel insecure about parts of your body, and you're planning have an aesthetic treatment to improve how it looks, then you'll feel much better after the treatments because those insecurities will start fading away. Some aesthetic treatments might take multiple sessions to take effect, but once your course is finished and you can see the results – you should feel the side effects of extra confidence and less insecurities.
It might boost your mindset for a certain event or occasion
If you're preparing for a big event, such as a wedding, holiday or a party, you might be undergoing an aesthetic treatment to help get you ready for the big day. If you make sure you've left plenty of time before the event to get the treatment and see the results – then you should feel better for the event and notice positive changes in your mindset.
But don't expect a miracle fix for deeper issues
Whilst aesthetic treatments are fantastic for boosting your confidence, one thing aesthetic treatments won't help with are deeper set issues, such as depression or anxiety. It's important to address these problems first, as aesthetic likely won't cure issues that are rooted in mental health.
Harley St MD offer treatments for both men and women, so why not book your consultation today.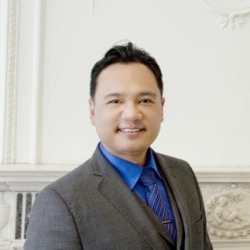 Latest posts by Dr. Chia Tan
(see all)