Do you want fuller, plumper lips? If so, you're not alone. ​​Lip fillers are a popular way to add volume to the lips, providing beautiful and natural-looking results in as little as 30 minutes. If you're considering lip augmentation, you may have questions about how the procedure works, how long lip fillers last and whether they're worth it. In this post, we'll provide all the answers so that you have a clear idea of what to expect.
What Is Lip Filler?
Lip fillers are a type of dermal filler injected into the lips to add volume and shape. The most common type of lip filler is made from hyaluronic acid (HA), a gel-like substance that naturally occurs in the body. When injected, hyaluronic acid attracts water molecules, resulting in plumper, hydrated lips. Lip fillers can be used to correct several concerns such as thin or asymmetrical lips, wrinkles around the mouth and lost volume due to ageing.
According to the International Society of Aesthetic Plastic Surgery's Global Survey, over 4 million hyaluronic acid filler procedures were administered in 2020, and lip filler is one of the most popular types of treatment. Lip fillers have grown in popularity because they offer a quick, cost-effective and minimally invasive way to plump up the lips and achieve a voluptuous look. When administered by a qualified physician, lip filler can subtly enhance your appearance and boost your confidence.
Why Are Lip Fillers Used?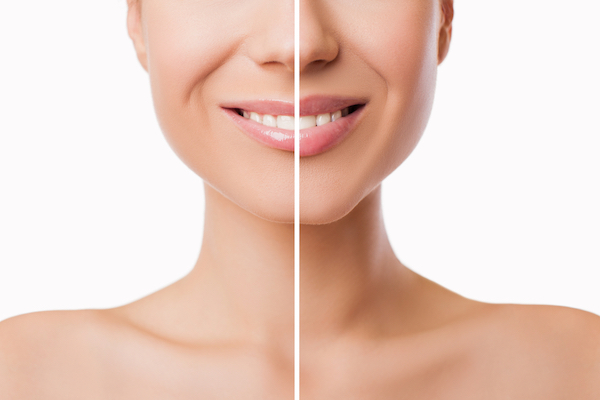 As we age, it's not just our wrinkles that start to show. Unfortunately, our lips can also begin to lose volume, resulting in a thinner, less defined appearance.
Over time, the skin produces less collagen and elastin, each of which plays a crucial role in keeping the skin firm and plump. The loss of these proteins also affects the tissues around our lips, resulting in thinning and a less prominent cupid's bow. To compound this effect, fatty tissues in the lips shrink as we get older, eventually resulting in lips that fold inwards.
Rising interest in non-invasive cosmetic procedures is often associated with social media, younger generations and achieving the perfect selfie, but lip enhancement is popular with adults of all ages. As well as giving patients a desirable pout (if that's what they're looking for), lip fillers are often used to combat signs of premature ageing, add definition, balance out the lips and boost self-esteem.
How Do Lip Fillers Work?
Hyaluronic acid fillers are injected into the lips using a fine needle. This safe gel substance acts as a cushion under the skin, supporting tissues that may have lost volume or elasticity. As well as being hydrophilic, HA also boosts collagen production in the treatment area for desirable, natural-looking results.
An experienced practitioner will take the time to understand what you want from your lip filler treatment and provide expert advice to help you achieve a suitable look for your current lip shape and size. Lip fillers aren't always about getting larger lips, and those who do want a celebrity pout may be advised against overdoing it at their first appointment, as this can make a significant change to your appearance. You can always build up the amount of filler in time, returning for a second appointment if you'd prefer added volume.
How Much Do Lip Fillers Cost?
In the UK, lip fillers can cost anything from £200 to £1500. The price of lip fillers will vary depending on the clinic you visit and how much filler you desire, but it's always worth investing in treatment from an experienced practitioner you trust. At Harley Street MD, our lip enhancement procedure starts at £350.
How Long Do Lip Fillers Last?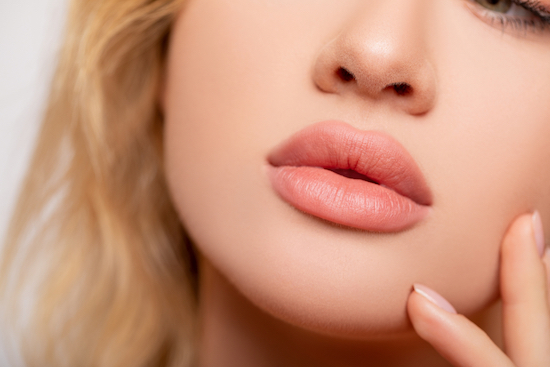 The results of lip filler injections are usually temporary, lasting for six months to a year before the filler is broken down and absorbed by the body. How long lip fillers last depends on several factors, including the type of filler used, the area injected and the patient's age and metabolism. Still, most people can expect their enhanced look to last for several months before a top-up treatment is required. Newer generation fillers can last up to 18 months and are an increasingly popular option.
Are Lip Fillers Right for Me?
Many people are unhappy with the way their lips look, whether they feel they're too thin or simply want a plumper pout. But are lip fillers the right choice for you?
Before getting lip fillers, it's vital to consider the current shape of your lips and the change you're hoping to see. If you're seeking a standout celebrity look, be aware that this may not be possible for everyone and go into the process willing to trust your practitioner's advice.
You should also consider whether you want a temporary or permanent result and whether you're happy to be injected with needles. If you've done your research, feel you have a good understanding of what lip augmentation entails and are confident that you want to go ahead, you'll likely find that lip fillers are a good fit for you. With a bit of forward-thinking, you can achieve the beautiful, fuller lips you've always wanted.
Lip Fillers Before and After Photos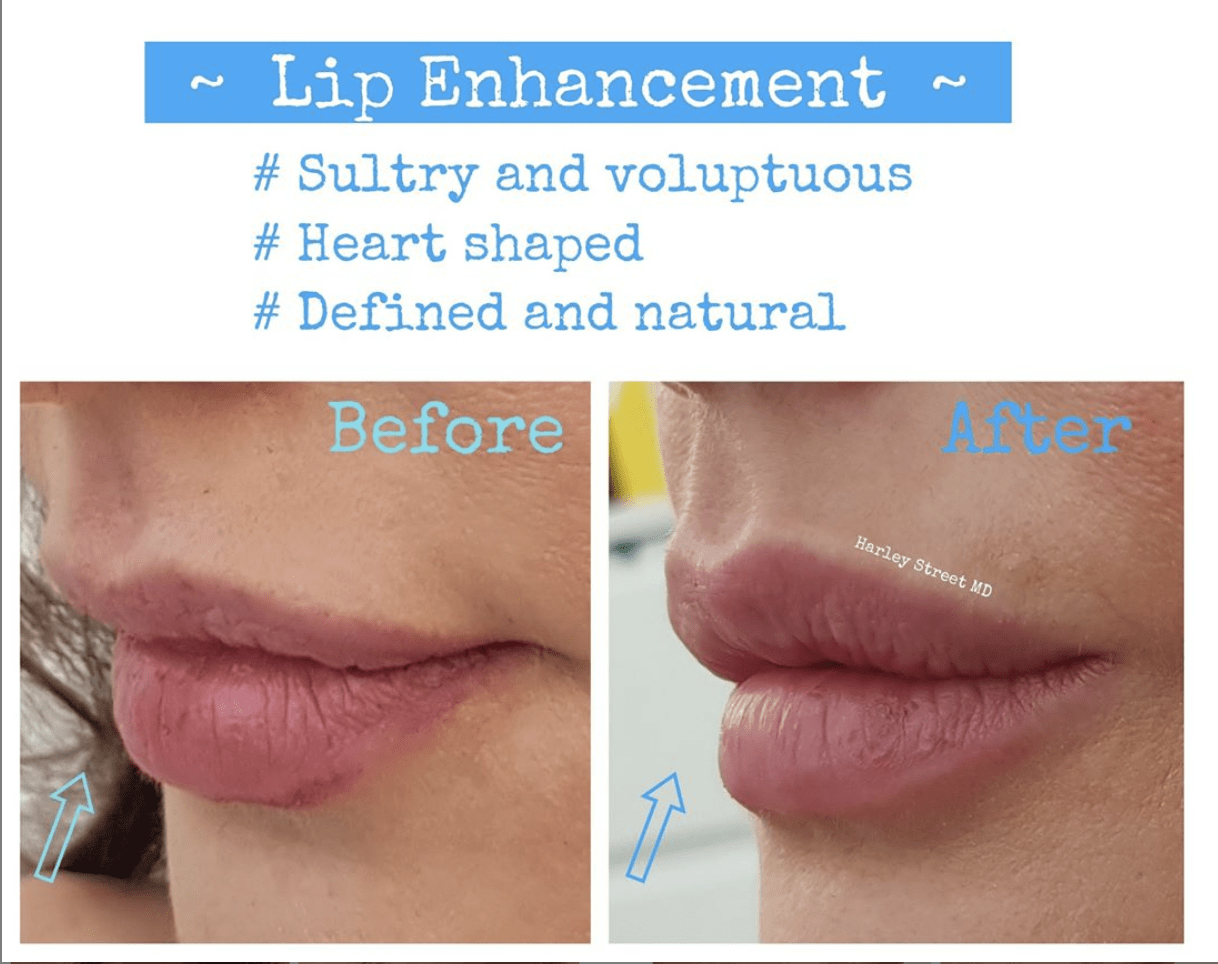 The above results were achieved by our experienced physicians at Harley Street MD. As you can see, the lips have been subtly enhanced to provide a voluptuous yet natural look with a more defined cupid's bow. These pictures show how lip enhancement can achieve a stunning yet undetectable look.
Are Lip Injections Painful?
Lip filler injections may cause minor pain and discomfort, but everyone's experience is unique. At Harley Street MD, our doctors apply a numbing cream before the procedure and the dermal fillers contain an integrated local anaesthetic to ease any pain.
What Are the Risks of Lip Enhancement?
Lip enhancement is a relatively safe procedure with minor risks, but patients should be aware that lip fillers may cause bruising, swelling, bleeding or pain at the injection site. As with any type of cosmetic procedure, there is also a small risk of infection.
If the injectable filler is not evenly distributed, patients are at risk of asymmetry or unevenness in the shape of the lips, so you should always go to an experienced clinician for treatment.
Are Lip Fillers Reversible?
Yes, lip fillers are reversible. Hyaluronic acid fillers will break down over several months, but if you're unhappy with the results and would like the process reversed more quickly, a doctor can safely dissolve the filler with an enzyme called hyaluronidase.
If you have more questions about lip augmentation, take a look at our frequently asked questions about lip fillers.
How Do I Choose the Right Cosmetic Clinic?
Choosing the right physician is essential to ensure the best possible results from your lip filler procedure. The right clinic will have a wealth of experience, positive reviews from previous patients and a professional, welcoming team that is happy to answer your questions. A reputable clinic should also provide a free initial consultation before any cosmetic procedure, giving you the opportunity to get to know your practitioner, receive advice and ensure you feel comfortable.
If you're interested in lip fillers, our friendly team would love to answer any questions you may have. Contact us for a free, no-obligation consultation with our qualified doctors, who will advise the best treatment option for you and help you enhance your lips for a beautiful look.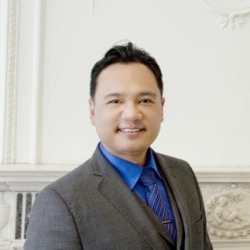 Latest posts by Dr. Chia Tan
(see all)