It's perfectly normal to want to look your best for the world and feel the most vibrant you can. Everyone, regardless of gender, is searching for that fountain of youth. Non-surgical cosmetic treatments are on the rise for both women and men. More people are choosing to tweak their imperfections with small non-surgical treatments because they have little to no downtime, cost less and are much safer than going under the knife. Many great benefits come with choosing one of our top cosmetic treatments. Some of our popular procedures for men include improving sexual health so you can live full and happy lives. We discuss all the top treatments for men at our clinic below — and the many benefits of each one.
Wrinkle Reduction with Dermal Fillers
One of the most popular cosmetic procedures for men is the use of dermal fillers to turn back the clock and give a fuller, more youthful look to the skin. As we age, we lose elasticity all over our body and the collagen we naturally produce slows down, causing the skin to be drier and looser. Fillers magically restore collagen and plumpness, giving you that Instagram filter look without the need for a filter!
One place we target often is the delicate skin under the eyes, called the tear troughs. If you have bags or dark circles, tear trough fillers will help reduce this and give your eyes are fresher look. Sometimes dark circles and bags are caused by lack of sleep or staring at a computer screen too long. Under-eye fillers can give your face a lift and help you look brighter and well-rested without anyone ever knowing. We use pharmaceutical grade hyaluronic acid, similar to the naturally occurring hyaluronic acid found in your body. We use the safest fillers for tear troughs and all our filler procedures.
Do you want the chiselled jawline of Brad Pitt? Men are running to our clinics to improve their jawlines because we can easily help them without the need for plastic surgery. Dermal fillers make it possible and give you a new wow factor that will impress at work and in your personal life. It's amazing what a little tweak can do for your confidence.
Botox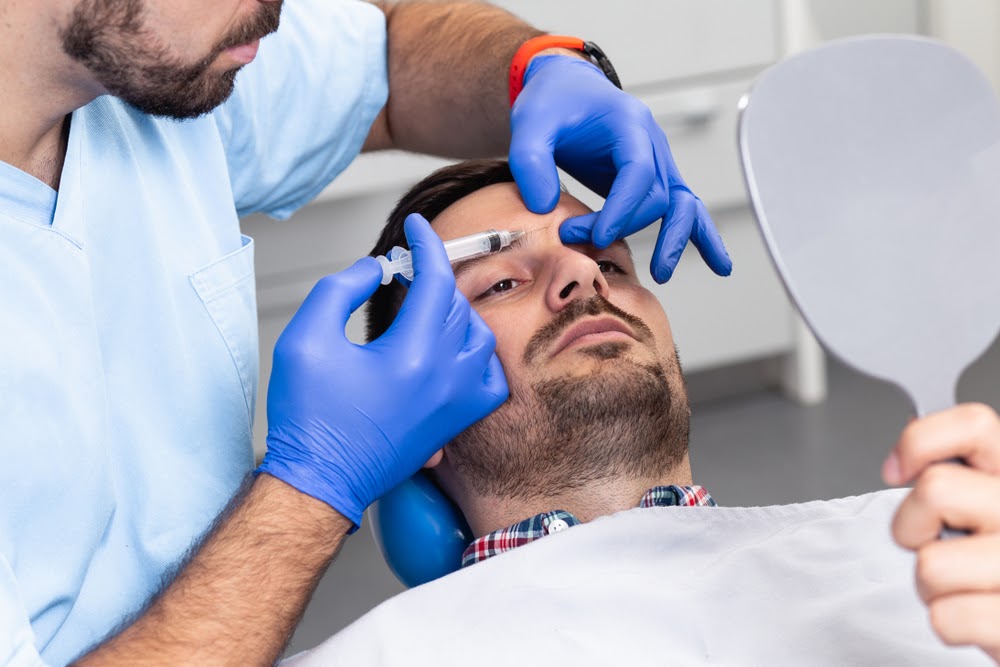 Yes, even men get Botox! Men can feel self-conscious about wrinkles on their face, so Botox is a great option to fix a little something that is bothering you. We've talked about Botox a lot on our website because it is always a top cosmetic procedure for men year after year. Many people are scared of Botox because of the frozen-faced celebrities on the TV whose faces we don't recognise anymore from long-term overuse of fillers. This won't happen to you in our clinic because our goal with Botox is to make the procedure look as natural as possible.
Botox is a different substance than dermal fillers and is used differently. Botox relaxes areas of the face prone to wrinkles like laugh lines, crows feet, forehead creases, and the dreaded "elevens" — those deep lines at the top of your nose between the eyebrows. This is the most popular area where men get Botox, but they also want to reduce fine lines around the eyes and mouth or get rid of deep wrinkles across the forehead. Botox can also help prevent future lines from showing up on your face and is good for areas where wrinkles have appeared due to facial movements. Dermal fillers are used more to restore plumpness, and can also reduce wrinkles you can see when your face is static, but have the added benefit of adding collagen.
With new technology comes non-surgical treatments that are quick and easy procedures with little to no downtime. These treatments are very exciting for people who want a small change in their appearance, without the need for surgery in hospital. If you come in for a consultation at Harley Street, we will discuss your desires and come up with the best treatment plan to give you a new refreshed look. It could be either fillers or Botox or a combination of both.
Hair Loss Treatment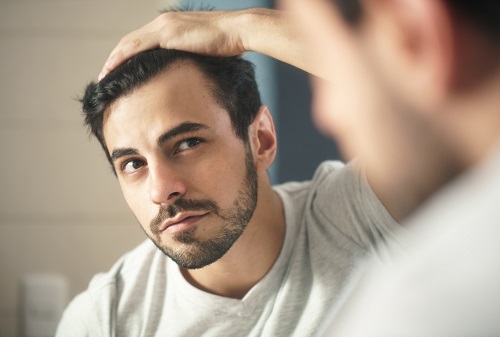 Men of all ages and backgrounds can experience hair loss. There are many reasons why you could be experiencing hair loss from genetics, hormonal changes, a side effect of certain drugs, stress, lifestyle and how well you take care of your hair. Some of the medication available to help with hair loss, like Rogaine, can negatively affect your sexual health. Procedures like hair transplants can be invasive, costly, and lengthy so many men are looking for an alternative. This is where Platelet Rich Plasma therapy (PRP) hair treatment steps in.
Platelet Rich Plasma therapy is the newest way for men to combat hair loss without having to resort to surgery. It is an interesting, three-step procedure where we take your blood and concentrate its platelets and then injected them into the treatment area of the scalp. This process should trigger natural hair growth and results are usually seen after about three weeks. We will make recommendations on how many treatments you should have after your initial consultation.
Help With Sexual Health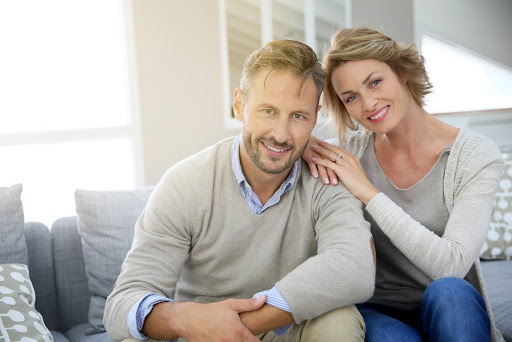 Onto a more sensitive topic for most men. Are you experiencing a drop in your libido or ability to fully perform in the bedroom? Sexual health problems are common as men age, so it's nothing to be embarrassed about. Thankfully, several treatments are available that tackle the problem you may be experiencing with low libido or premature ejaculation.
Erectile Dysfunction
If you have problems attaining and/or maintaining an erection, you could have Erectile Dysfunction (ED). Although it is a relatively common problem for men of all ages, it can have a significant impact on the quality of life and self-esteem of our patients. Around 50% of men aged forty and up will experience ED at some point in their lifetime. There are some lifestyle changes you can try to improve your erection. When that isn't enough, we have several erectile dysfunction treatments at our clinic with a wonderful success rate. All our patients will receive a personalised management plan, which could include medication in the form of oral tablets like Viagra, intra-urethral applications or intra-cavernosal injections. All the procedures we use at our clinic are safe and effective. We look forward to helping you get your groove back!
Premature Ejaculation
Premature ejaculation can affect men of all ages, but men over forty years old seem to suffer the most. It is estimated that approximately thirty to forty per cent of men have a problem with premature ejaculation at some point in their life. Premature ejaculation is when a man ejaculates during sexual intercourse sooner than he would like, usually within the first couple of minutes of penetration. Primary premature ejaculation affects around 1 in 50 men in the UK, but there's hope for treatment. Sometimes this problem is caused by a psychological reason, or it might be a physical issue affecting your sexual performance. We will help you get to the root cause of the problem so you can get back to your sexiest self.
We look forward to discussing your options so you feel the best you can and get a nice boost in your self-confidence.
Are you thinking of getting a cosmetic or sexual health treatment to feel more confident or to boost your libido? Book a free no-obligation consultation with our aesthetic treatment experts. We offer the best Botox, facial treatments, testosterone therapy and PRP hair treatment in London to meet all your needs.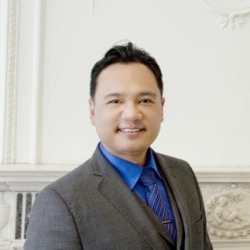 Latest posts by Dr. Chia Tan
(see all)